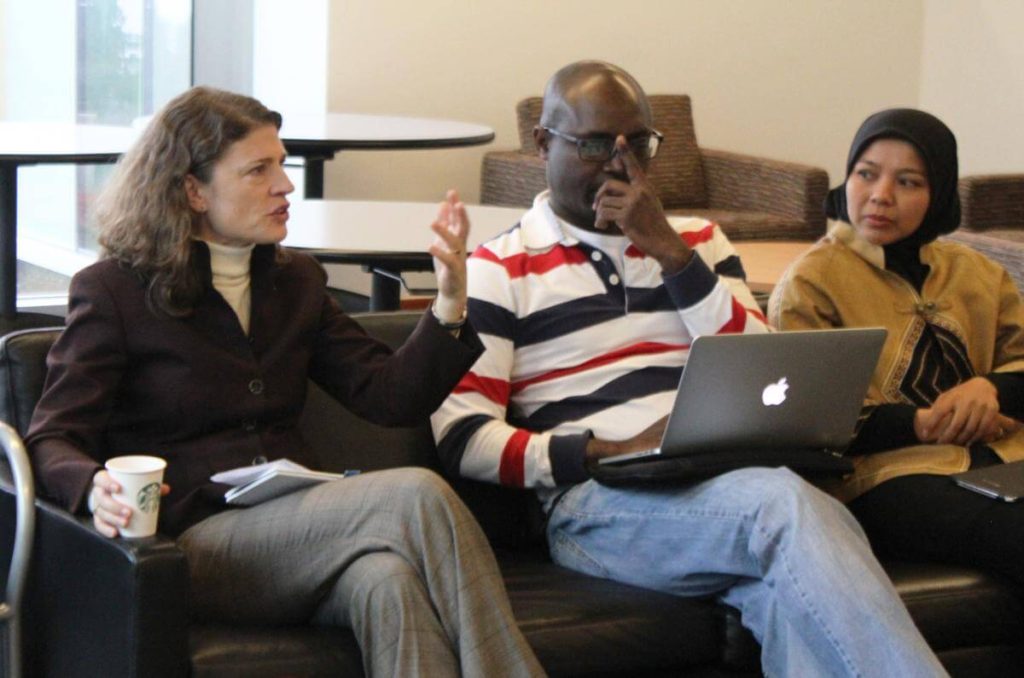 Nicole Barrett (left), Executive Director of Allard Prize Initiatives, led the student session with the winners and honorees of the 2015 Allard Prize for International Integrity.
John Githongo, a co-winner of the Allard Prize, detailed how multinationals engage global law firms to establish foreign corporate entities to pay bribes to local officials.  Mr. Githongo explained, "The legal fraternity has a problem. […] They become the guys who get things done," often without considering the ethics of their actions. Mr. Githongo also discussed how corruption in Kenya is increasing the country's vulnerability to terrorism in the form of Al-Shabaab, who has been able to bribe its way into the country, with deadly consequences for the local population.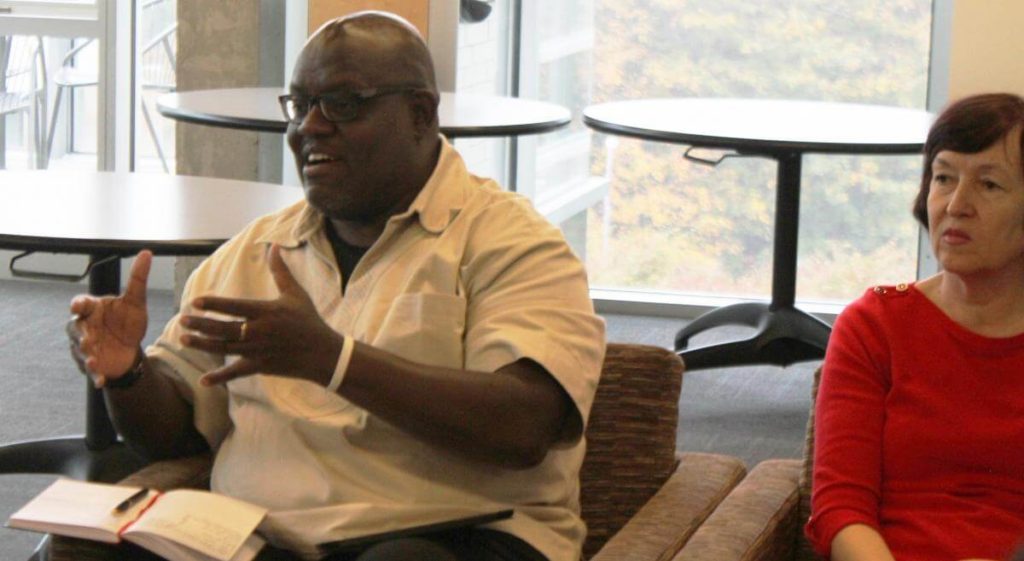 John Githongo (left) with Natalya Magnitskaya, Sergei Magnitsky's mother (right), at the Student Q&A session
Allard Prize co-winner Rafael Marques de Morais discussed his investigation of a complex web of corruption in Angola and its associations overseas, in particular within the European Union.  Describing how proceeds from corruption related to the diamond and oil industries exit the country, he explained, "currently Portugal is being used as Angola's laundromat for dirty money."  Addressing recent civil rights abuses against youth in Angola, Mr. Marques de Morais described how 15 young people were recently thrown in prison for plotting to kill the President, when in fact they were merely reading books on non-violent protest.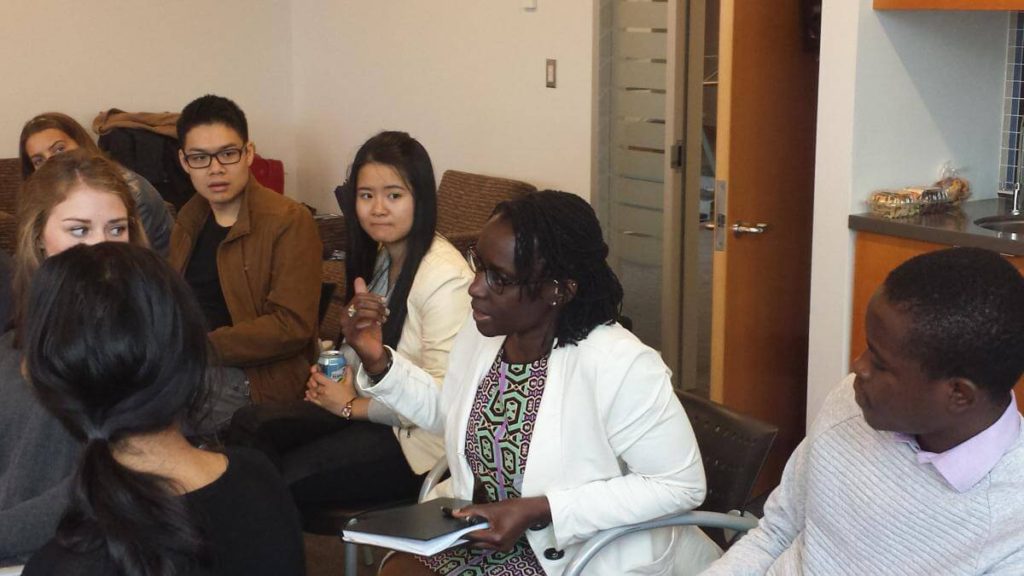 Students from the Peter A. Allard School of Law, the UBC Graduate School of Journalism and the Liu Institute for Global Issues discussing corruption issues with the Allard Prize honorees.
Sely Martini, representing Indonesia Corruption Watch, spoke about their efforts to find innovative legal cases to file against corrupt Indonesian officials. She explained that Indonesian corruption is predominantly found in the justice and civil service sector, the former of which is seen by the lack of enforcement of existing laws, which undermines the rule of law in the country. Indonesian courts are thought to make decisions unfairly and with high unofficial costs.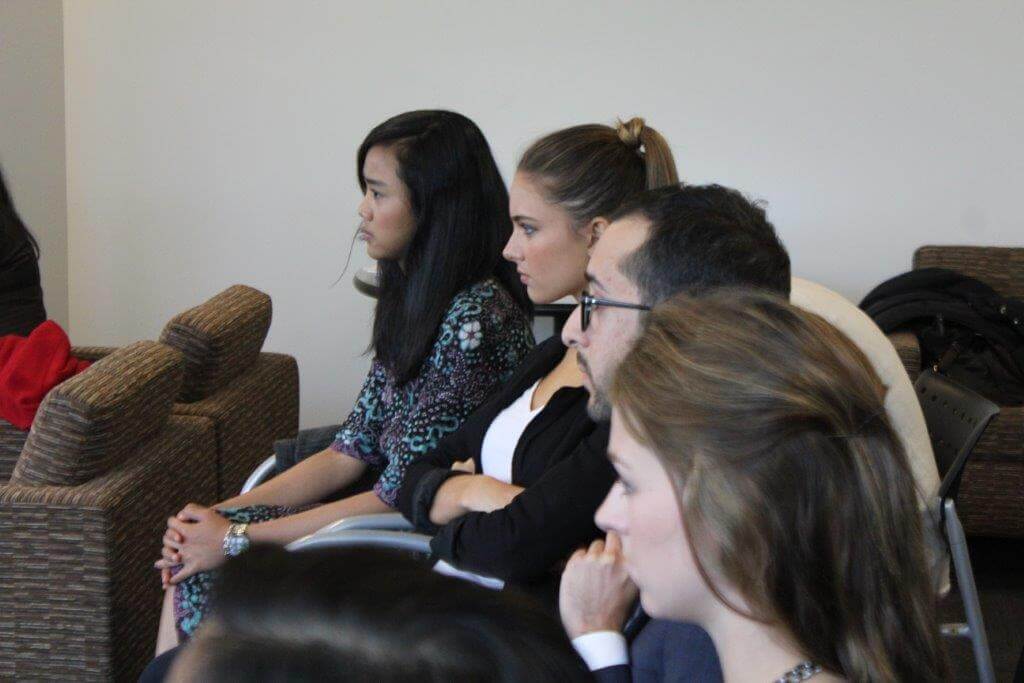 Students from the Peter A. Allard School of Law, at the corruption discussion.
Sergei Magnitsky's family discussed Mr. Magnitsky's legacy with the group. Sergei Magnitsky was a  Russian lawyer, accountant and auditor who revealed a $230,000,000 tax fraud carried out by Russian officials. Mr. Magnitsky was arrested, refused to retract his findings and eventually died in prison at the hands of Russian officials. The Magnitsky family expressed gratitude that the world had not turned a blind eye to Mr. Magnitsky's efforts. They voiced their hope that the European Union would follow the lead of the United States's Magnitsky Act, which sanctions those responsible for Mr. Magnitsky's death by denying them visas and freezing their assets.
Students in attendance described the opportunity to meet with these leading anti-corruption leaders from across the world as "amazing," "unreal," and "hugely inspirational."