As part of the inaugural year of the Allard Prize for International Integrity, an award competition was launched inviting designers and artists from around the world to submit their concepts and proposals for the Allard Prize award. The goal was to create an original creative piece of work that symbolizes the Allard Prize and its ideals of exceptional courage and leadership in combating corruption, especially through the promotion of transparency, accountability and the Rule of Law.
Following an extensive review of a diverse range of entries, the Award Design Jury selected Diatom Studio based in London, England to receive CDN $3,000 to prepare a prototype of their design, and ultimately to create the Allard Prize award.  In recognition of their winning submission, the Allard Prize awarded Diatom CDN $10,000.
The Award Design Jury was comprised of:
Peter A. Allard, Q.C.
Mary Anne Bobinski, Dean and Professor, Peter A. Allard School of Law
Maxe Fisher, Associate Professor, Faculty of Design + Dynamic Media, Emily Carr University of Art + Design
Robert Paterson, Professor, Peter A. Allard School of Law
Bonne Zabolotney, Dean, Faculty of Design + Dynamic Media, Emily Carr University of Art + Design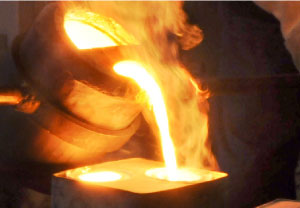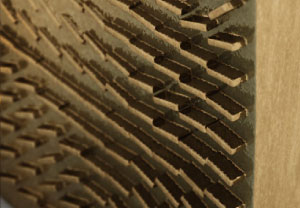 In making their submission, Diatom's founders, Greg Saul and Tiago Rorke, both originally from Wellington, New Zealand, noted the following about their design:
Contemporary designs that are minimal yet complex, these awards are produced through industry leading digital fabrication processes. Each award is unique, generated and fabricated specifically for its recipient, whilst all of the pieces produced become a part of a family of designs that collectively represent the legacy of the Allard Prize.
The source of this design is a custom application that simulates a field of particles around one or more gravity effectors. These particles are represented by extrusions that create a turbulent pattern on the surface of the form, while also affecting the topology of the body surface.
Working in three dimensional space, the two-dimensional front and rear surfaces of the award transform to reveal an internal form, suggesting disclosure and transparency, and stability and coherence emerging from a chaotic system.
As opposed to decoration, the acknowledgement of the individual, movement or organisation who receives the award is an integral part of this design. Their title or name serves as a visual focal point, as well as a direct geometric influence on the structure of the topographical pattern, seeking to emphasise and celebrate the gravity of their achievement.
The first recipients of these majestic pieces of art were Allard Prize Winner Mr. Anna Hazare, and Honourable Mention recipients Global Witness and Dr. Sima Samar.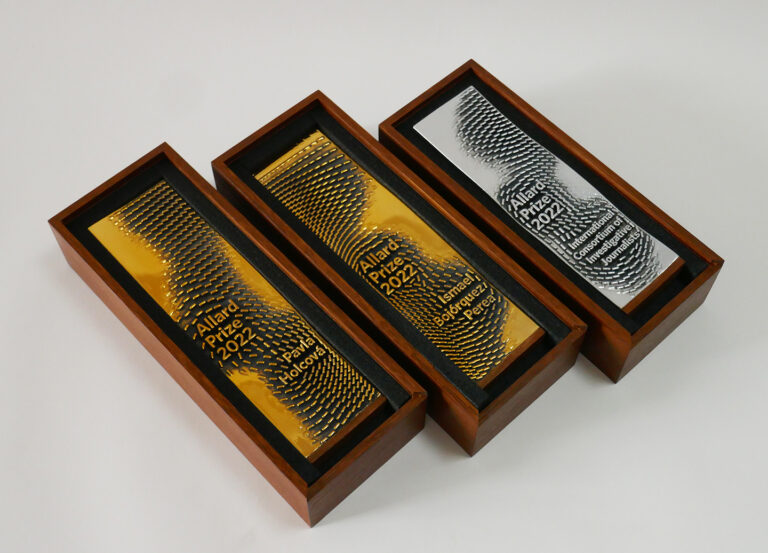 The Allard Prize award stands 300.2 mm tall, and is 83 mm wide and 33.893 mm deep at its base. The art work is brass, formed by investment casting, one of the oldest known metal-forming techniques.
The Honourable Mention awards stand 259 mm tall, and are 76 mm wide and 31.647 mm deep at their base.  They are printed in laser sintered nylon (polyamide) and electro-formed in copper, then plated in nickel and gold.
All of the awards have reclaimed iroko hardwood bases.