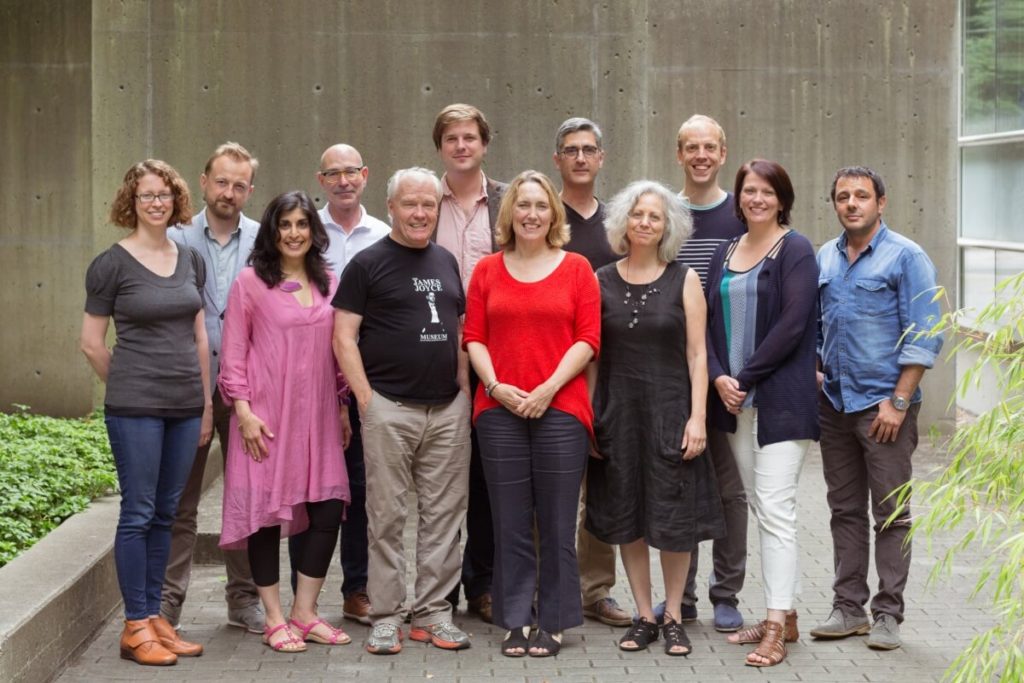 Refugee law experts gather at the University of British Columbia to discuss refugee reform.
Leading refugee scholars convened in Vancouver from July 20-22, 2016, to address the global refugee crisis at an expert roundtable co-sponsored by the Allard Prize and the University of British Columbia. The workshop, focused on understanding refugee law as a shared responsibility, was led by Peter A. Allard Scholl of Law Dean and Professor Catherine Dauvergne and Professor James C. Hathaway from the University of Michigan, with nine other experts in attendance. 
Dean Dauvergne says that the primary obstacle facing refugee advocates at the moment is that there is no legal mechanism in place that makes governments responsible for anybody who is not their citizen. "Both legally and practically, prosperous western states that have the most capacity to actually assist refugees have no obligation to do so until someone arrives at their border."
The workshop resulted in a Call to Action, named "The Vancouver Principles," with seven recommendations for improving refugee protection worldwide, including cost sharing to make the granting of asylum by poorer countries viable and hard limits on the amount of time that a refugee can be expected to wait for a durable solution. The experts also recommended the establishment of an international working group to further develop and refine the Vancouver Principles as part of the follow-up to the United Nations Secretary General's September 19th High-Level Meeting on refugees and migrants. 
For a full event summary, please visit the Allard Law website.