This press release is also available in Spanish (Español).
PRESS RELEASE
DATE: September 8, 2020
2020 finalists announced for Allard Prize for International Integrity
The Allard Prize for International Integrity has announced its three finalists for the 2020 Allard Prize. The $100,000 Prize is one of the largest awards in the world dedicated to upholding human rights and fighting corruption.
After a comprehensive nomination and selection process, this year's three finalists were selected from 525 nominations from 80 countries around the world.
The 2020 Allard Prize finalists are:
Daphne Caruana Galizia
The International Commission against Impunity in Guatemala (CICIG)
Howard Wilkinson
"Each of the finalists has demonstrated incredible strength and courage in protecting human rights, opposing corruption, and promoting transparency, accountability, and the Rule of Law," says Peter Allard. "Despite facing great personal risks for their efforts, and in one case making the ultimate sacrifice, the finalists have displayed unyielding commitment and integrity in protecting human rights and combatting corruption in its many forms. It is my hope that these remarkable finalists and their stories of dedication and courage will inspire others to protect human rights, and fight oppression and abuses of power wherever we encounter them."
The winner will be announced at a virtual ceremony on October 21, 2020 at 12:00pm PDT. Click here to register.
Daphne Caruana Galizia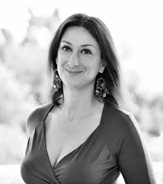 As a Maltese journalist and blogger, Daphne Caruana Galizia investigated and uncovered significant criminality by the ruling class of Malta, including corruption, smuggling, organized crime, and money laundering. Daphne's reporting made her the target of intimidation and violence throughout her career, but despite regular threats and attacks on her home and family, she refused to capitulate and halt her work. Daphne was murdered on October 16, 2017 in a car bomb explosion. Before her death, she had been investigating 17 Black Limited, a shell company mentioned in the Panama Papers scandal. In her writing, Daphne claimed that 17 Black was connected to the Prime Minister's chief aide and members of his cabinet. In 2019, the owner of 17 Black was arrested on his yacht while trying to leave Malta and has been charged with complicity in her murder. The arrest ignited street protests in Malta, which also targeted government corruption and the lack of action against money laundering.  The Prime Minister subsequently resigned, as did his aide and many of his cabinet members. The Daphne Project, created in Daphne's memory, works to continue her investigations and support journalists. Even after her death, her tremendous courage continues to inspire journalists and activists in Malta and around the world to courageously fight corruption and abuses of power.
The International Commission against Impunity in Guatemala (CICIG)
This commission was established in 2007 by an agreement between the United Nations and the Guatemalan government to strengthen and support state institutions responsible for the investigation and prosecution of criminal groups that had infiltrated state institutions since the end of Guatemala's decades-long internal armed conflict. CICIG demonstrated a strong commitment to accountability and led over 120 cases and exposed more than 70 criminal networks, revealing widespread government fraud and corruption involving government officials, prominent business leaders, and drug traffickers. CICIG's work led to the removal of a dozen corrupt judges and the expulsion of 1,700 officers from the National Civilian Police. CICIG has also been a catalyst for change in Guatemala's judicial system by promoting legal reforms to strengthen transparency and increase responsiveness to crime. The efforts of CICIG contributed to a 5% average annual decrease in murder rates and exponentially increased citizens' trust and credibility in the Guatemalan Attorney General's office. CICIG was closed in 2019 when then-President Jimmy Morales, who had been investigated for corruption, unilaterally terminated the agreement.
Howard Wilkinson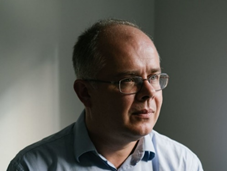 While acting as head of Danske Bank's trading unit in the Baltics, Howard Wilkinson came across suspicious activity in bank records. His investigation eventually uncovered a money laundering operation worth approximately 200 billion Euros, one of the largest such operations in the world discovered so far. In 2018, when the extent of the scandal broke, Howard's anonymity was violated and he was exposed as the whistleblower, inviting retaliation. Despite considerable risk to himself and his family, Howard testified before the European Parliament and advocated for greater protections for whistleblowers and a new regulation model that encourages greater transparency. The scandal led to numerous investigations and criminal charges across Europe, and the resignation of Danske's CEO, and regulators required Danske to close its Estonian branch.
About the Allard Prize for International Integrity
Established in October 2012 and funded by Mr. Peter A. Allard, Q.C. through The Allard Prize Foundation, the Allard Prize for International Integrity is awarded to an individual, group or organization that has demonstrated exceptional leadership and courage in the protection of human rights, while upholding the Rule of Law, promoting transparency and/or preventing or combating corruption.
The Allard Prize is administered by The Allard Prize Foundation and steered by the Allard Prize Committee, in consultation with the Allard Prize Advisory Board, composed of members of the anti-corruption and human rights communities worldwide.
Learn more: www.allardprize.org.
Past Winners and Honourees of the Allard Prize
2013
Anna Hazare (India)
Global Witness – Honourable Mention (United Kingdom)
Sima Samar – Honourable Mention (Afghanistan)
2015
John Githongo – joint winner (Kenya)
Rafael Marques de Morais – joint winner (Angola)
Indonesia Corruption Watch – Honourable Mention (Indonesia)
Sergei Magnitsky – Honourable Mention (Russia)
2017
Khadija Ismayilova (Azerbaijan)
Car Wash Task Force (Força Tarefa da Lava Jato) – Honourable Mention (Brazil)
Azza Soliman – Honourable Mention (Egypt)
2019
William (Bill) Binney – Lifetime Achievement Award (United States)
The Allard Prize Committee
Robert W. King, Principal, Westbridge Capital Group
Geoff Lyster, Partner, Fasken Martineau DuMoulin LLP
Richard Olson, Retired
The Allard Prize Advisory Board
Ms. Eva Joly
– Member of the European Parliament; Brussels, Belgium
– Lawyer at the Paris Bar
Paul Radu
Executive Director
Organized Crime and Corruption Reporting Project
Dr. Comfort Ero
Program Director, Africa
International Crisis Group
Mr. Kol Preap
Executive Director
Transparency International Cambodia
Dr. Marianne I. Camerer, M.A., M.Phil., Ph.D.
Programme Director, Graduate School of Development Policy and Practice
University of Cape Town
Professor Susan Rose-Ackerman, B.A., Ph.D.
Henry R. Luce Professor of Jurisprudence Law and Political Science
Yale University
Allard Prize Photography Competition
The Allard Prize Committee also oversees the Photography Competition, which recognizes photographic excellence reflecting the ideals of the Allard Prize. Each winning entrant receives a C$1,000 cash prize and is featured on the Allard Prize website. Up to six photographs are selected every six months.
Learn more: https://www.allardprize.org/photography-competition
Peter A. Allard, Q.C.
Throughout his career as a lawyer and businessman, Peter Allard has assumed leadership roles in human rights, environmental advocacy and other philanthropic work. Mr. Allard graduated from the University of British Columbia with a B.A. in History in 1968, and a LL.B. in 1971. After graduation, Mr. Allard practiced law and participated in various business enterprises. In 1993, he established the Highbury Foundation, which has assisted medical communities in B.C. and Alberta with support for research and the purchase of medical equipment. The Highbury Foundation has also made significant donations to colleges and universities across Western Canada for scholarships and building needs, and to a broad variety of other charities including those engaged in the arts, environmental protection, animal protection, food support and community services, including the YMCA. Mr. Allard's transformational gifts to the University of British Columbia in support of its law school resulted in the re-naming of the school as the Peter A. Allard School of Law.