The Allard Prize has announced its three finalists for the 2022 Allard Prize for International Integrity. The $100,000 Prize is one of the largest awards in the world dedicated to upholding human rights and fighting corruption.
After a comprehensive nomination and selection process, this year's finalists were selected from 279 nominations from 78 countries around the world.
"Peter Allard, founder of the Allard Prize, held deep admiration for the Prize finalists, who demonstrate exceptional leadership and courage in combatting corruption and protecting human rights, transparency and the Rule of Law ," said Robert King, Allard Prize Committee member. "We look forward to honouring this year's finalists and continuing Peter Allard's legacy of championing those who take up some of the most challenging issues facing societies today. By sharing the finalists' stories of courage, integrity and resilience, we seek to inspire others to oppose injustice and corruption and advocate for human rights around the world."
The winner will be announced at a live virtual ceremony open to all on October 19, 2022 at 12pm PDT. To receive a link directly to your inbox, please register for the ceremony here.
The 2022 Allard Prize finalists are:
Pavla Holcová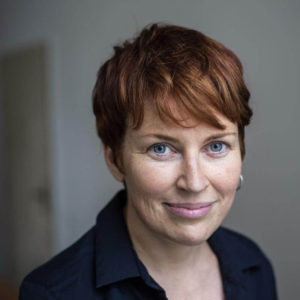 As an investigative journalist, Pavla Holcová has dedicated her time to uncovering criminal networks and corruption at the highest levels.  She contributes to major anti-corruption investigations, such as the Azerbaijani Laundromat, the Panama Papers, and the Paradise Papers, among others. In addition to her investigative work, in 2013 Holcová founded the Czech Centre for Investigative Journalism, an independent news outlet that is part of the Organized Crime and Corruption Reporting Project (OCCRP). Holcová and her colleagues face threats, harassment, and violence due to the nature of their work. In 2018, her colleague Ján Kuciak was murdered alongside his fiancé while investigating a story implicating the Slovak government in organized crime. Holcová helped complete Ján's investigation and demanded justice for her murdered colleague. The investigation added to public pressure that led to the resignation of the Slovak Prime Minister and cabinet, the resignation of high-level police officials, and criminal charges against several judges.
International Consortium of Investigative Journalists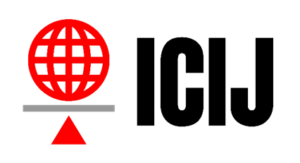 The International Consortium of Investigative Journalists (ICIJ) is an independent global network of 280 journalists across more than 100 countries. In addition to running their own independent newsroom, ICIJ has directed the largest cross-border collaborations in history, convincing reporters across the globe to set aside traditional rivalries to uncover corruption, abuses of power and grave harms inflicted on the world's most vulnerable people. ICIJ has introduced innovative developments to journalistic infrastructure that have allowed hundreds of journalists to jointly gather, share, and investigate millions of documents to expose broken systems and widespread wrongdoing. These innovations have facilitated many ground-breaking reports including the Panama Papers, the Pandora Papers, and the Luxembourg Leaks, among others. Their unique contributions have resulted in criminal investigations in numerous countries and invited greater scrutiny into the gaps and loopholes that allow systemic corruption to continue.
Ismael Bojórquez Perea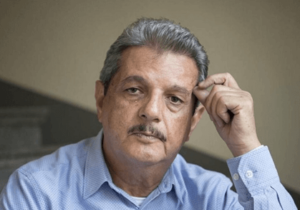 Ismael Bojórquez Perea is an investigative journalist and co-founder of the Mexican weekly newspaper Ríodoce. Based in Sinaloa, Mexico, Ríodoce provides coverage on local drug trafficking, corruption, criminality, and government affairs. Due to their in-depth reporting on drug trafficking and the local Sinaloa cartel, Perea and the Ríodoce newsroom have been repeatedly threatened and attacked and Perea has been targeted by malware and spyware. In May 2017, Ríodoce co-founder, Javier Valdes Cárdenas was brutally murdered outside the Ríodoce office. Perea has been outspoken in calling for government action to protect journalists and in demanding justice for murdered journalists in Mexico, one of the most dangerous countries in which to practice journalism.
About the Allard Prize for International Integrity
Established in October 2012 and funded by Mr. Peter A. Allard, Q.C. through The Allard Prize Foundation, the Allard Prize for International Integrity is awarded to an individual, group or organization that has demonstrated exceptional leadership and courage in the protection of human rights, while upholding the Rule of Law, promoting transparency and/or preventing or combating corruption.
The Allard Prize is administered by The Allard Prize Foundation and steered by the Allard Prize Committee, in consultation with the Allard Prize Advisory Board, which is composed of leaders in the anti-corruption and human rights communities worldwide.
Learn more: www.allardprize.org.
Past Winners and Honourees of the Allard Prize
2013
Anna Hazare (India)
Global Witness – Honourable Mention (United Kingdom)
Sima Samar – Honourable Mention (Afghanistan)
2015
John Githongo – joint winner (Kenya)
Rafael Marques de Morais – joint winner (Angola)
Indonesia Corruption Watch – Honourable Mention (Indonesia)
Sergei Magnitsky – Honourable Mention (Russia)
2017
Khadija Ismayilova (Azerbaijan)
Car Wash Task Force (Força Tarefa da Lava Jato) – Honourable Mention (Brazil)
Azza Soliman – Honourable Mention (Egypt)
2020
Daphne Caruana Galizia – joint winner (Malta)
Howard Wilkinson – joint winner (United Kingdom)
The International Commission against Impunity in Guatemala (CICIG) – Honourable Mention (Guatemala)
The Allard Prize Committee
Arvind Ganesan, Director of Human Rights and Business Division, Human Rights Watch
Robert W. King, Principal, Westbridge Capital Group
Geoff Lyster, Partner, Fasken Martineau DuMoulin LLP
The Allard Prize Advisory Board
Eva Joly
Former Member of the European Parliament; Brussels, Belgium
Lawyer at the Paris Bar
Paul Radu
Executive Director
Organized Crime and Corruption Reporting Project
Comfort Ero
President and CEO
International Crisis Group
Kol Preap
Member, International Board of Directors
Transparency International
Marianne I. Camerer
Senior Lecturer, Nelson Mandela School of Public Governance
University of Cape Town
Susan Rose-Ackerman
Henry R. Luce Professor Emeritus of Jurisprudence Law and Political Science
Yale University
Allard Prize Photography Competition
The Allard Prize Committee also oversees the Photography Competition, which recognizes photographic excellence reflecting the ideals of the Allard Prize. Each winning entrant receives a C$1,000 cash prize and is featured on the Allard Prize website. Up to six photographs are selected every six months.
Learn more: https://www.allardprize.org/photography-competition
Peter A. Allard, Q.C. (1946-2022)
Throughout his career as a lawyer and businessman, Peter Allard assumed leadership roles in human rights, environmental advocacy and other philanthropic work. Mr. Allard graduated from the University of British Columbia with a B.A. in History in 1968, and a LL.B. in 1971. After graduation, Mr. Allard practiced law and participated in various business enterprises. In 1993, he established the Highbury Foundation, which has assisted medical communities in B.C. and Alberta with support for research and the purchase of medical equipment. The Highbury Foundation has also made significant donations to colleges and universities across Western Canada for scholarships and building needs, and to a broad variety of other charities including those engaged in the arts, environmental protection, animal protection, food support and community services, such as the YMCA. Mr. Allard's transformational gifts to the University of British Columbia's law school, the largest of their kind in Canada, resulted in the re-naming of the school to the Peter A. Allard School of Law.